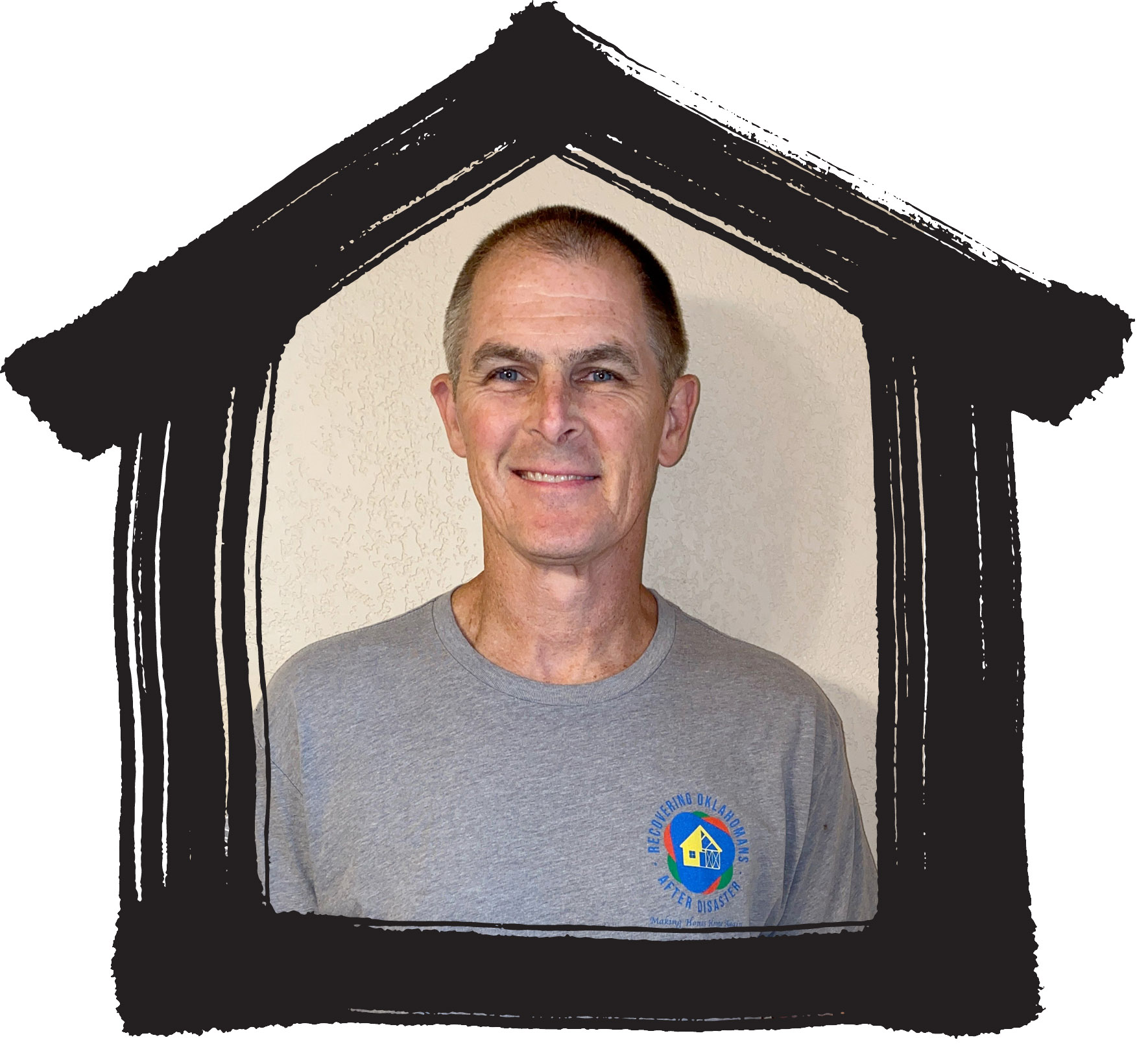 Chad Detwiler – President & CEO (July 19, 2018)
A native of Oklahoma and an active volunteer team leader, Chad got his first experience in mission during his middle school years serving with his church in the Appalachia Mountains of Kentucky repairing homes. Since that time Chad has led over 20 missions internationally and nationally, and as many local missions. With a background in management, Chad gained valuable work experience with a wide range of global and national companies preparing him for his role with ROAD.
Following the devastating tornados in May 2013, Chad had the opportunity to join Oklahoma United Methodist Disaster Response utilizing his skills in mission and management.  When that ministry closed in October 2018, Chad and two of his co-workers, Kevin Walker and Hal Wright started a new nonprofit to carry on this work called Recovering Oklahomans After Disaster.
Chad and his wife Shari serve in the mission field together, have two grown daughters, and enjoy hiking and kayaking.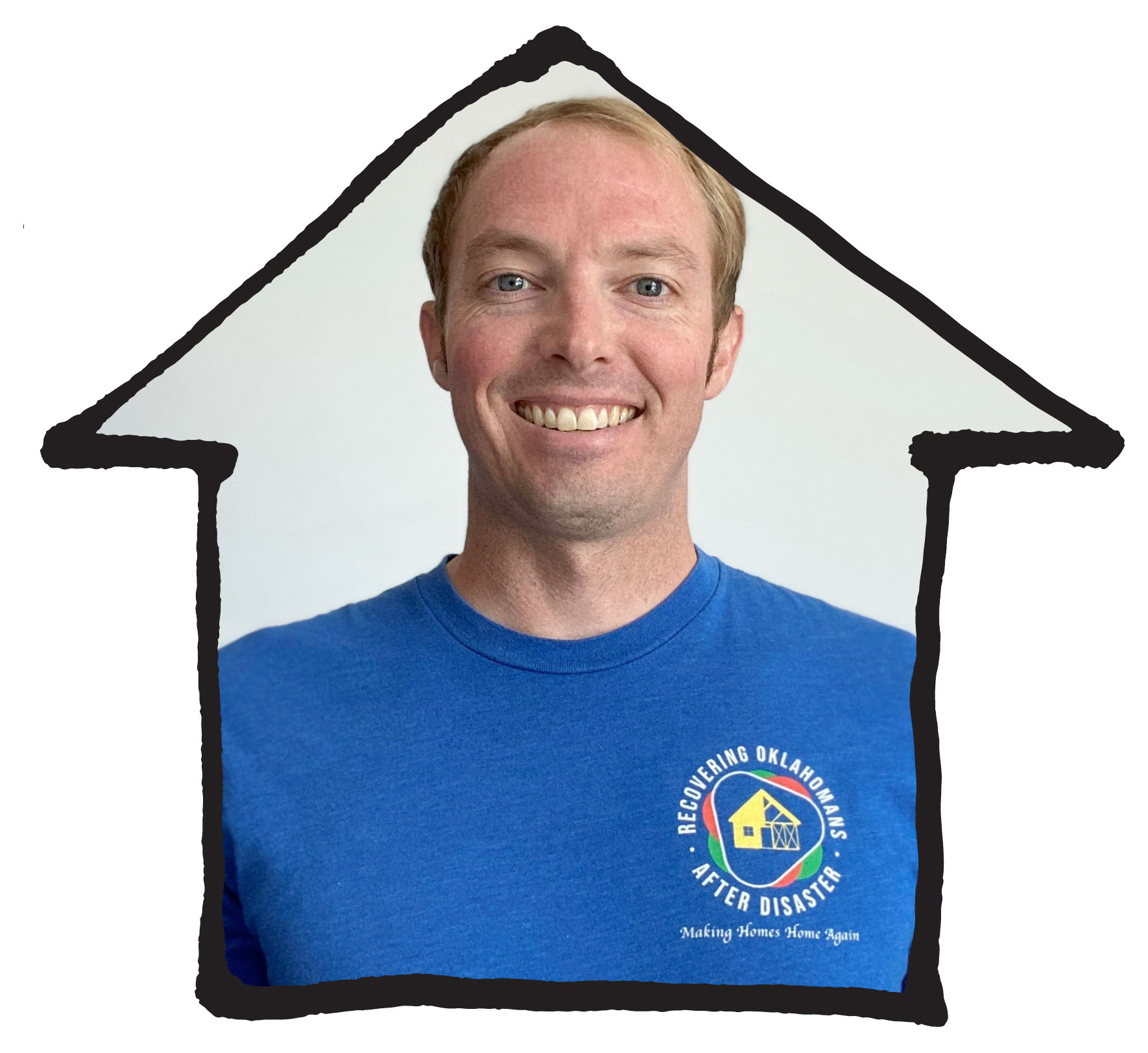 Kevin Walker – Vice President & Secretary, Project Management Supervisor (July 19, 2018)
A native of Moore Oklahoma, Kevin graduated from the University of Oklahoma with a Bachelor's degree in Geography with an emphasis on disaster mitigation. Building a background in construction through high school and college, he gained hands-on experience in the industry translating into disaster home repair with ROAD.
Since 2013 Kevin has served through sixteen different disasters across the state of Oklahoma helping to restore hundreds of Oklahomans homes with the help of thousands of volunteers. As a co-founder of ROAD in 2018, he feels called to this line of work helping families recover and volunteers engage in service.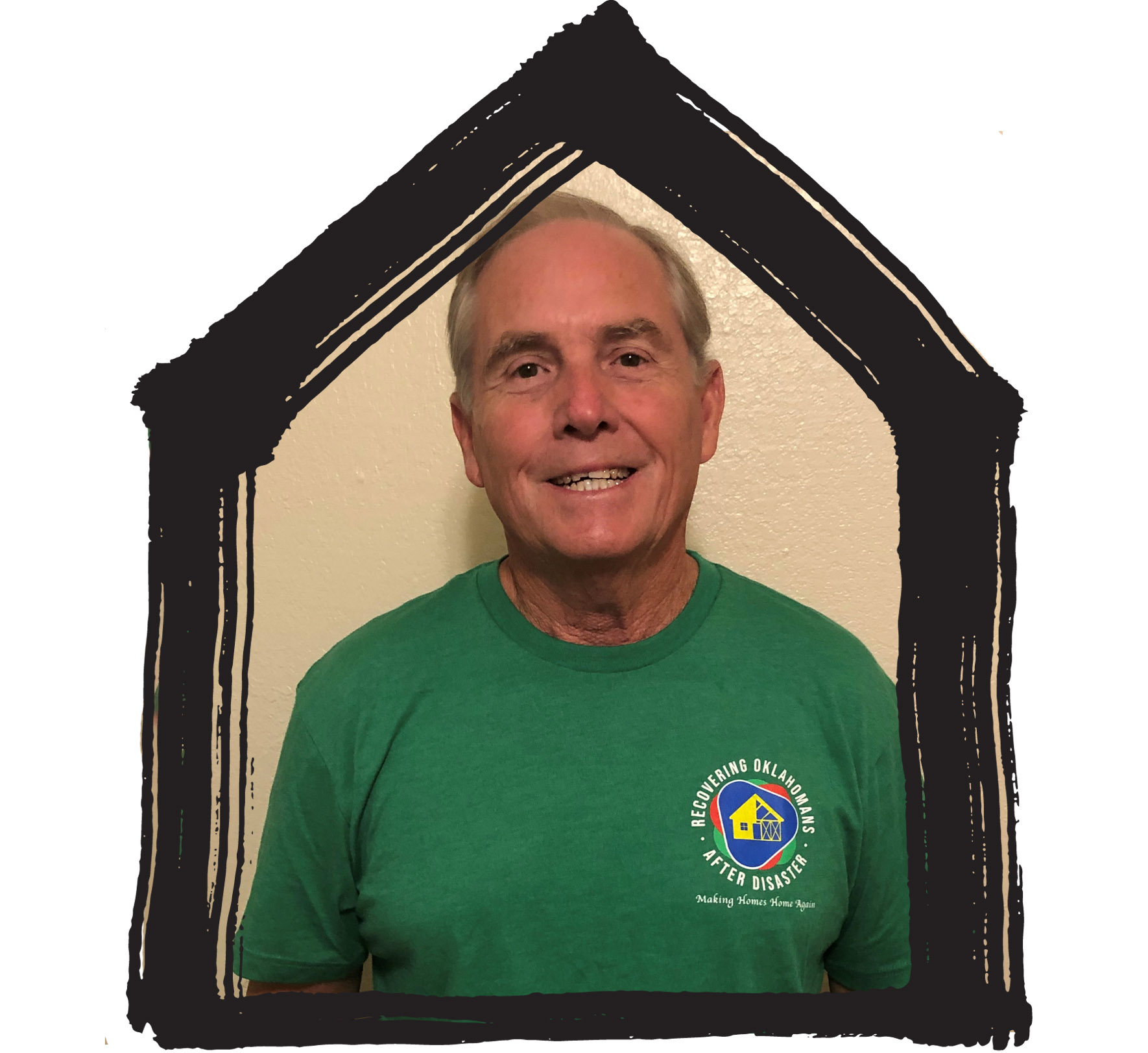 Gary Bailey – Project Manager (February 24, 2020)
A born again Christian since 1997, Gary is now living a fully changed life with a desire to serve the Lord. After serving on a few missions in Mexico, the opportunity came for Gary and his wife to serve on mission to Brussels and Paris within the Turkish communities.
Shortly after the European missions, the devastating earthquakes in Haiti occurred. Gary had a background in construction which fit perfectly for an opportunity through his church to become a part of an ongoing mission for the next 5 years. During that time God opened doors allowing him to spend numerous weeks a year in Haiti, not only rebuilding, but teaching and growing in their communities.
Once the needs had been met in Haiti, urgent needs from Hurricanes all over the U.S. became the next calling. During this period of time the desire was put on his heart to get his degree in Christian Ministry, in order to strengthen his heart and mind with God's word, allowing him to better serve others in the mission field. This was a calling that God laid heavily on his heart.
Since then, Gary has been blessed to serve as a Chaplain during devastating events as well as working to help people get their lives back together. After the storms in the spring of 2019 in Oklahoma, Gary and his wife saw a news report in December stating how many people still had critical needs and there were no workers to fulfill the role. This is when Gary had is heartfelt desire to be in leadership with Recovering Oklahomans After Disaster. His time with ROAD has been one of the most powerful blessings of ministry in his life and is thankful for God entrusting a small part of these lives, hopes and dreams into his hands through His watchful care.
Through every storm is a God given opportunity to changes someone's life!!!! Henry Blackaby stated "look at where God is working and join in".
Gary and his wife Tammy of 43 years are active diver's and enjoy helping with their son's dive shop.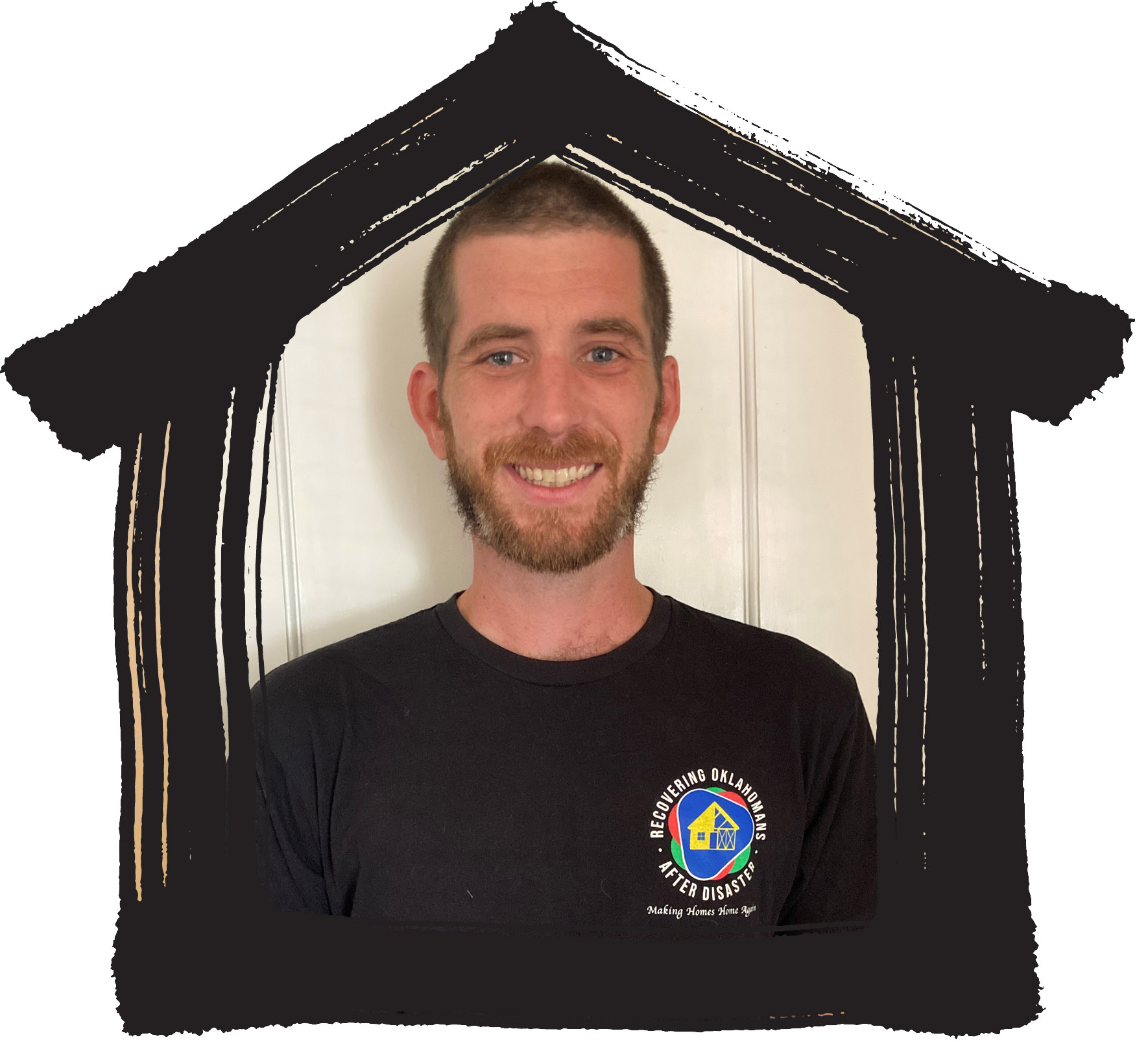 Sam Trinite – Project Manager (May 1, 2020)
A native of Chicago, Sam was an active missioner with the UMC NOMADs. While serving in Oklahoma in February 2018 with a NOMAD team, he met Kevin Walker and Chad Detwiler. Sam found disaster recovery very rewarding. Following his obligations through the summer working at a church camp in Montana, Sam returned to Oklahoma the next winter on his own to continue to serve disaster survivors in need alongside Kevin and Chad and being afforded the opportunity to build a disaster survivor a new home alongside Bill Mast with the Mennonite Disaster Services.
While Sam was working again at the church camp the following summer in Montana, Chad called and offered him a position as a project manager with ROAD. Following prayer, Sam felt God had equipped him through missions, his previous experiences in Oklahoma, and summers in Montana, so he accepted this role in a much-needed ministry.
Sam enjoys serving at a local church as a drummer and handyman, car shows, and early morning walks with his dog.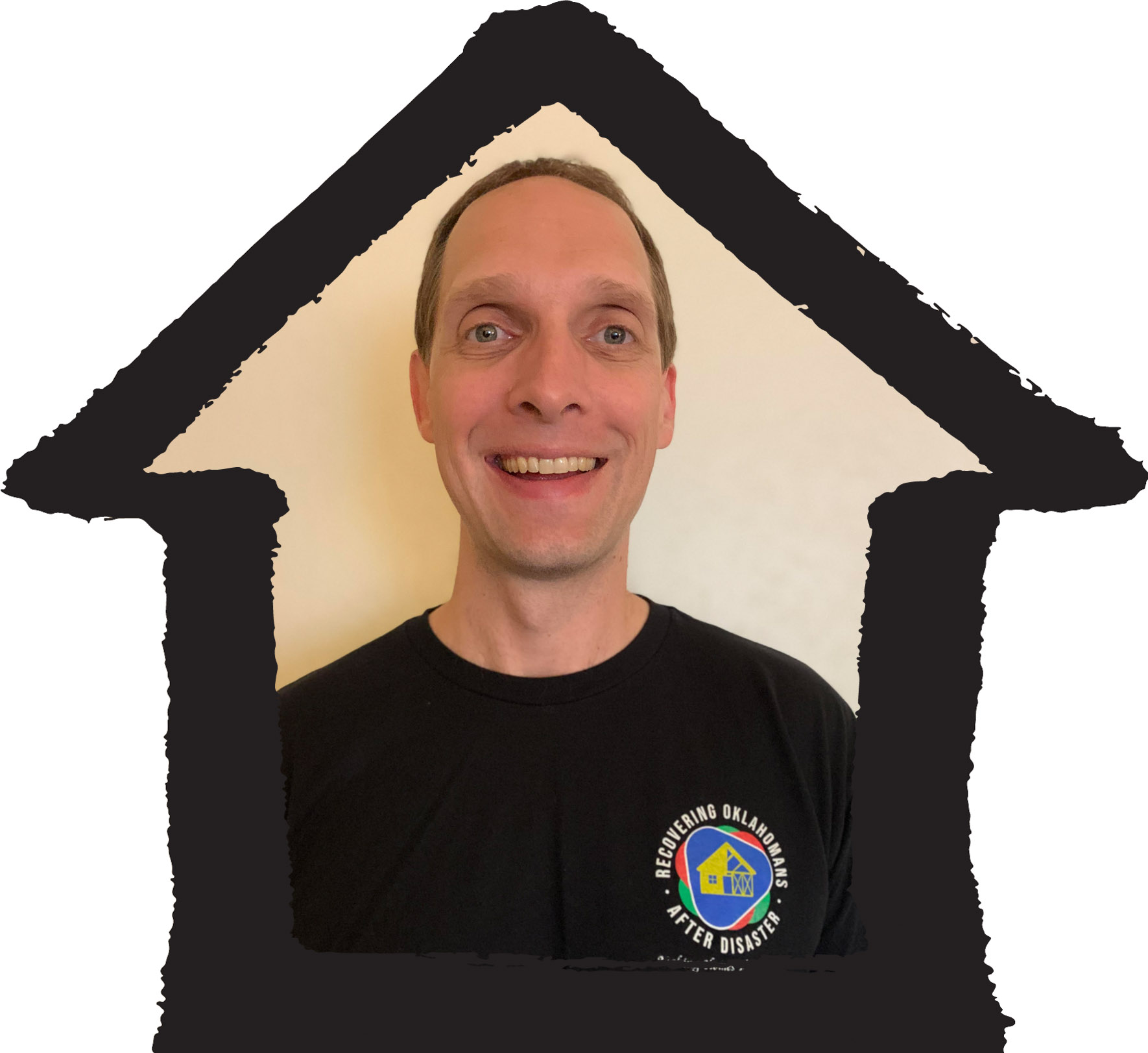 Marc Fleischer – Board Director , Chairman (June 29, 2020)
As an attorney and certified financial planner, Marc practiced law for 15 years and now serves as a financial advisor with Fleischer and Johnson Wealth Management. He obtained an Associate of Arts from Hesston College, a Bachelor of University Studies from the University of Mary and a Juris Doctor from Oklahoma City University School of Law. He is a Certified Financial Planner (CFP®), a Certified Kingdom Advisor (CKA®) and an Accredited Investment Fiduciary (AIF®).
Marc's heart for those less fortunate was awakened while serving with Chad on three international missions to Belize. When asked in 2020 to help support ROAD's mission, it was an easy decision to join Chad in helping Oklahomans in need.
Marc and his wife, Jennifer, live in Oklahoma City with their children Calvin and Grace. He is an active participant and volunteer at Crossings Community Church and enjoys playing golf and following the Oklahoma City Thunder and Minnesota Vikings.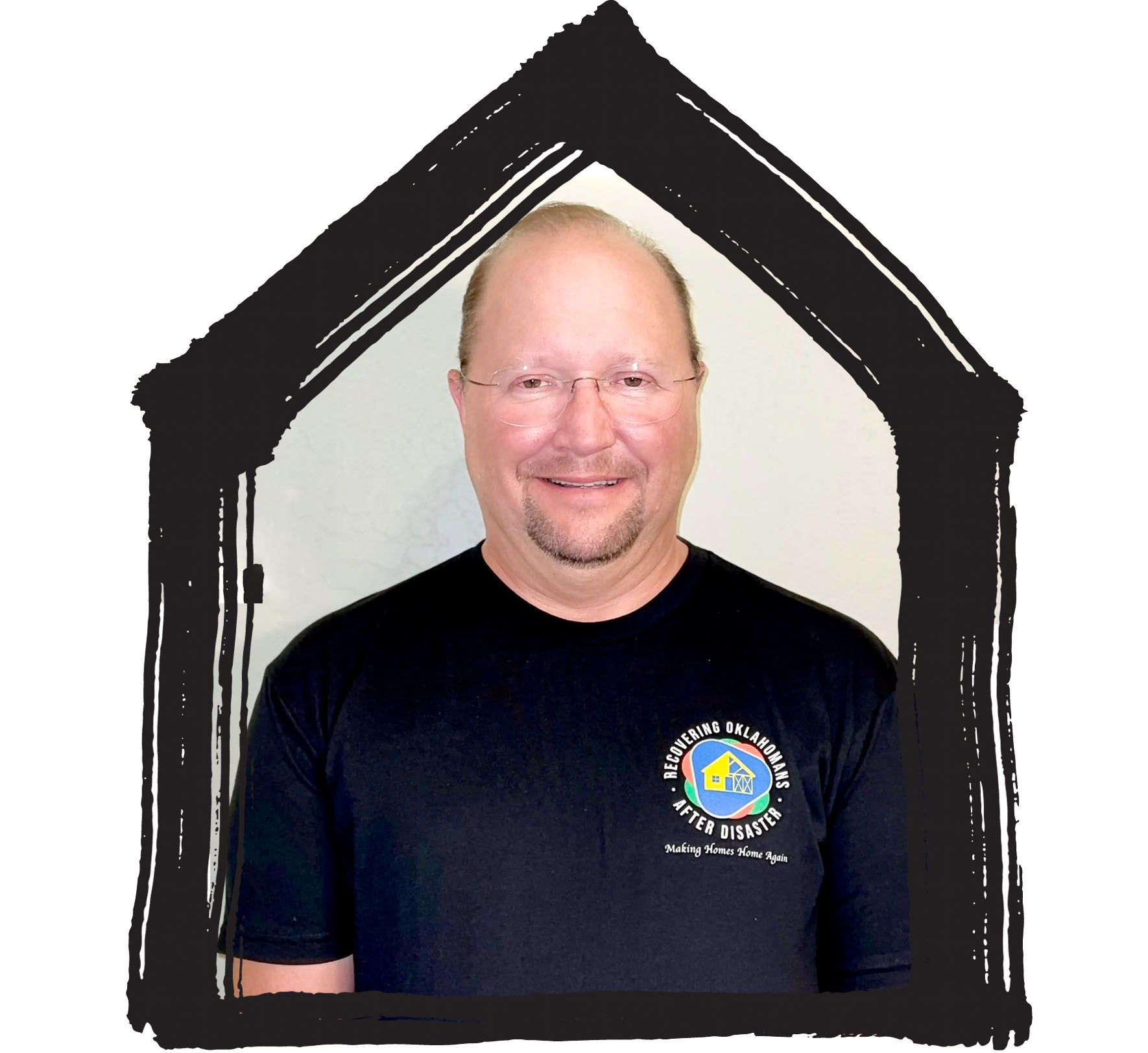 James Webb – Board Director , Interim Treasurer (January 1, 2021)
A native of Moore, Jim knows firsthand the devastation Oklahoma weather can cause as he experienced damage personally in some of the town's most significant weather events to include May 3, 1999, May 8, 2003 and May 13, 2013.
Jim joined the ROAD board as Interim Treasurer officially in 2021 even though he began donating his time to the organization in 2019. As a licensed CPA and managing member of Accounting Solutions, PLLC in Edmond, Jim believes in ROAD's mission and has assisted in setting accounting policy and procedures allowing the organization to meet its reporting requirements to the various organizations & agencies in which ROAD works.
Jim is married to the love of his life Stephanie. In addition to his involvement with ROAD and running his business, Jim also participates in various organizations such as Financial Executives International (Past OKC President), Oklahoma Society of Certified Public Accountants, American Institute of Certified Public Accountants and various other charity organizations and events in the Oklahoma City metro area.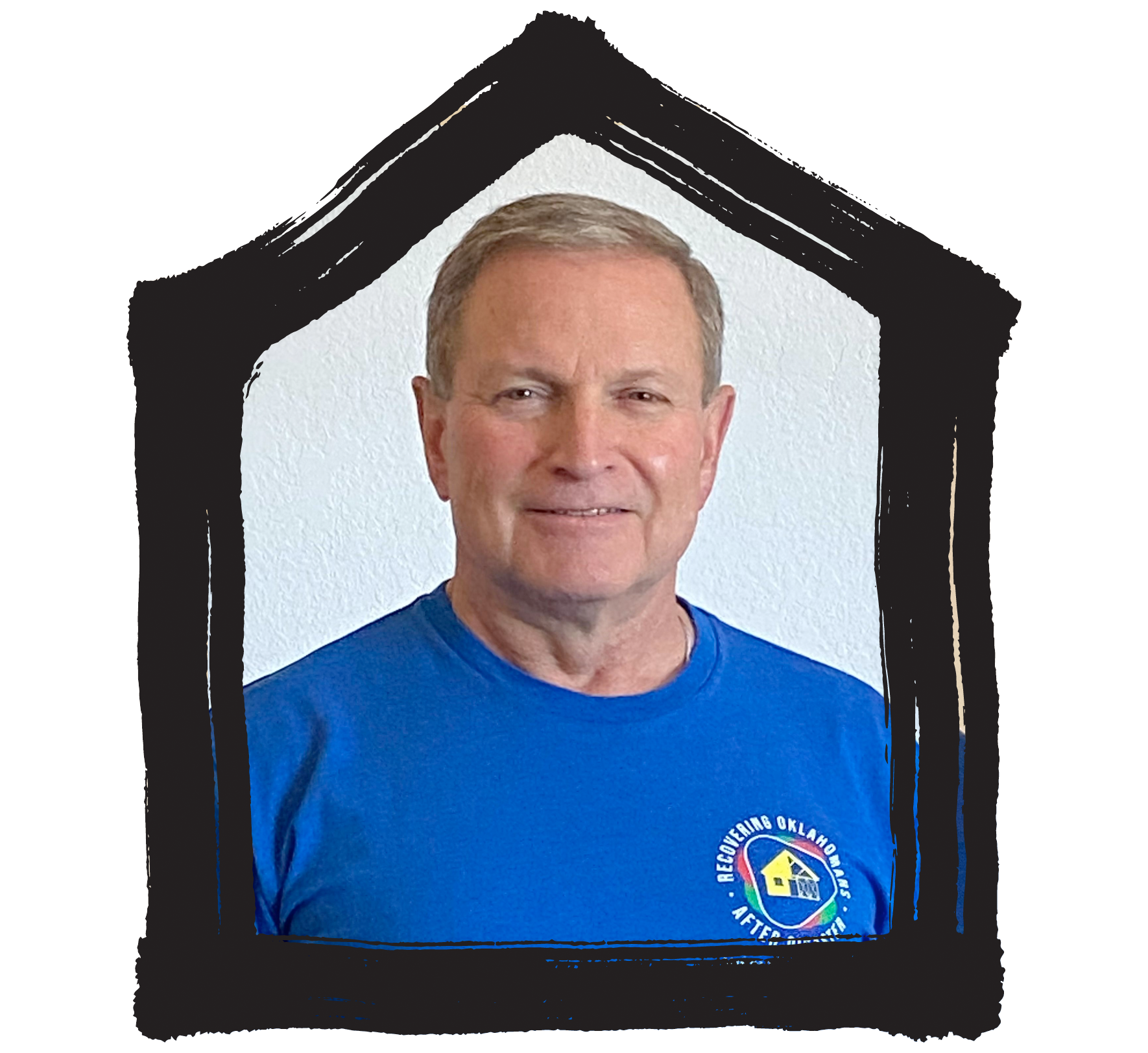 Ed Bevers – Board Director (March 29, 2022)
A lifelong Methodist, Ed is familiar with the history of the Methodist disaster response/recovery efforts and has participated in cleanup and rebuilding efforts for several years. With two daughters, Ed participated in nine different district missions with high school students and sponsors and worked from Texas to South Dakota and Tennessee to Colorado.
Ed spent almost 39 years working as an engineer for electric power distribution cooperatives in Oklahoma and retired from the Rural Electric Cooperative in Lindsay. He acted as the FEMA representative for his company and continues to help on disasters for his former employer. He is a chainsaw enthusiast and continues to work on the family farm.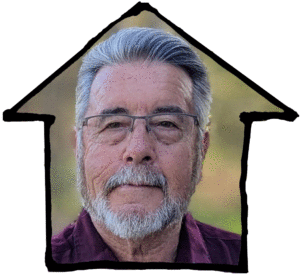 Jay Blough – Board Director (January 1, 2023)
Jay grew up on a farm in Iowa. His formal education includes an Associates degree from Hesston College
in 1967 and a BS in Education from Emporia State University in 1970. His informal education began on
the farm, through summer jobs and continues today as a entrepreneur.
Jay brings to ROAD his knowledge learned from his lifetime experiences as an entrepreneur in the
building materials and construction industry. He has been involved in many phases of this industry
including, business administration, in manufacturing and distribution of cellulose fiber insulation, retail
of commercial and residential roofing, insulation and siding at multiple locations, 3 years as a regional
vice president for a national building distributor, sales and land development of acreages units, retail
safety supply stores and commercial warehouse management. Early on he learned that his success was
dependent on God's blessing and the wonderful people who worked for him.
Jay has served on various church boards as a trustee and new construction areas. He is actively involved
with the annual Oklahoma Mennonite Relief Sale which supports MCC, the church world relief
organization. He is also involved with Mennonite Economic Development Associates which provides
start-up funds for third world entrepreneurs. For the last 25 years, he has been actively involved with
Mennonite Disaster Service and other service projects most recently completing a 9 year term as
Oklahoma MDS Chairman. He has been blessed by those whom he has served and by the volunteers he
has worked along side. He has enjoyed learning to know the people and working with various disaster
organizations involved with VOAD.
Jay and Mary, his wife of 55 years, have been blessed with 4 children, their spouses and 8 grandchildren.
He especially enjoys spending time with family, working outside with big machinery and in his shop.
Their recent purchase of a piece of property with a large lake will provide a lot of opportunity for
recreation and for Jay to use his big equipment.
Through Jay's Anabaptist heritage, he developed a strong sense of compassion for those hurting from
disaster with no means of recovery on their own. Although he would rather be swinging a hammer,
serving on the ROAD Board provides an opportunity to use his God given abilities developed over a
lifetime to continue to make his faith live through service.
"As the body without the spirit is dead, so faith without deeds is dead." James 2:26 NIV
PAST BOARD DIRECTORS
Danny Moss, Retired, United Methodist Clergy (2018-2022)
Guy Ames, Retired, United Methodist Clergy (2018-2022)
Ray Bitsche, OKC Community Foundation Consultant (2018-2022)
Judy Benson, Benson Law Firm (2018-2022)
Kendall Trupp, KPMG (2018-2021)
Linda Johnston, Tulsa County Social Services (2018-2020)
Christa Figgins, Legal Aid (2018-2020)
Join us on the
disaster road