Volunteering your time is one of the greatest resources you can offer following a disaster. Volunteers have been the life blood for disaster recovery across the globe saving as much as 70% over the cost of hiring contractors to do the work. You can volunteer as an individual or as a team.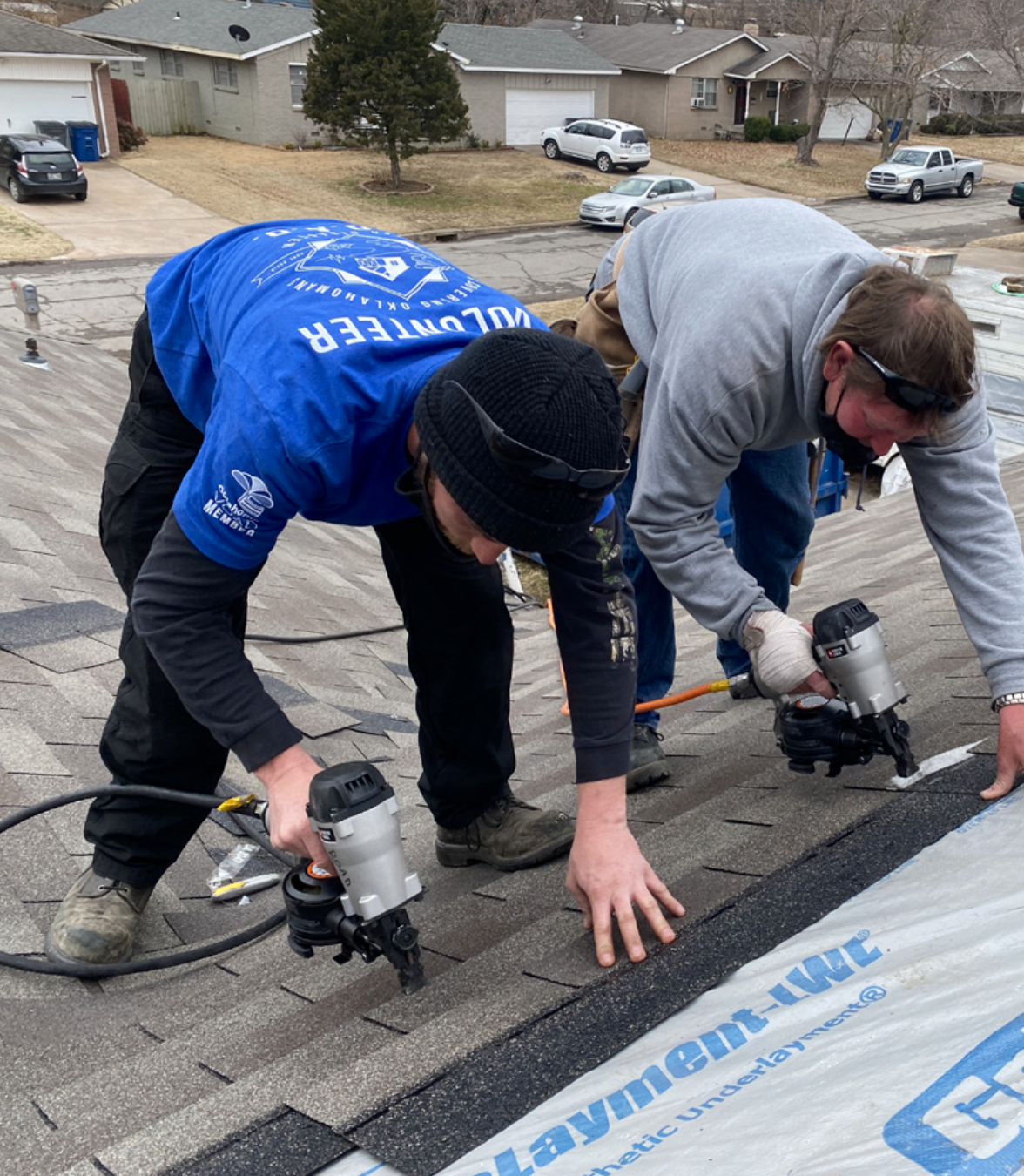 Immediately following a disaster, volunteers are needed to install roof tarps, muck-out water damaged interiors, and clear trees and debris that threaten life and property. During recovery volunteers are needed to replace roofs, siding, and make interior repairs to drywall and flooring.
Volunteers are the only way disaster surviving families with little to no means of recovery on their own will ever have their home made home again.
Volunteer Management is the process where ROAD recruits volunteers from across the country through various forms of media communication, secures lodging for the team local to the home repair projects, and ensures their stay is hospitable. Your investment of time volunteering is needed to help disaster survivors have hope.
learn More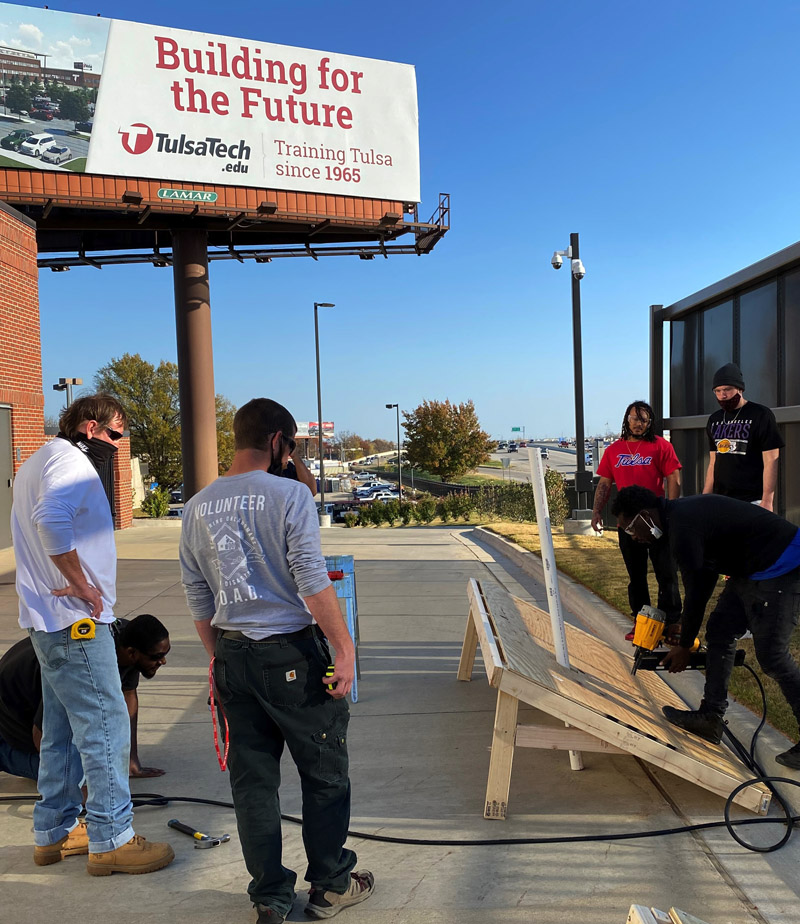 The Vocational Training Apprenticeship Program launched in November 2020 in partnership with the State Career Technology Centers and WorkForce. WorkForce participants interested in construction are trained by ROAD through classroom instruction followed by up to 6 months of on-the-job training
for roofing, flooring, drywall, insulation, siding, etc. while repairing a disaster survivor's home.
learn More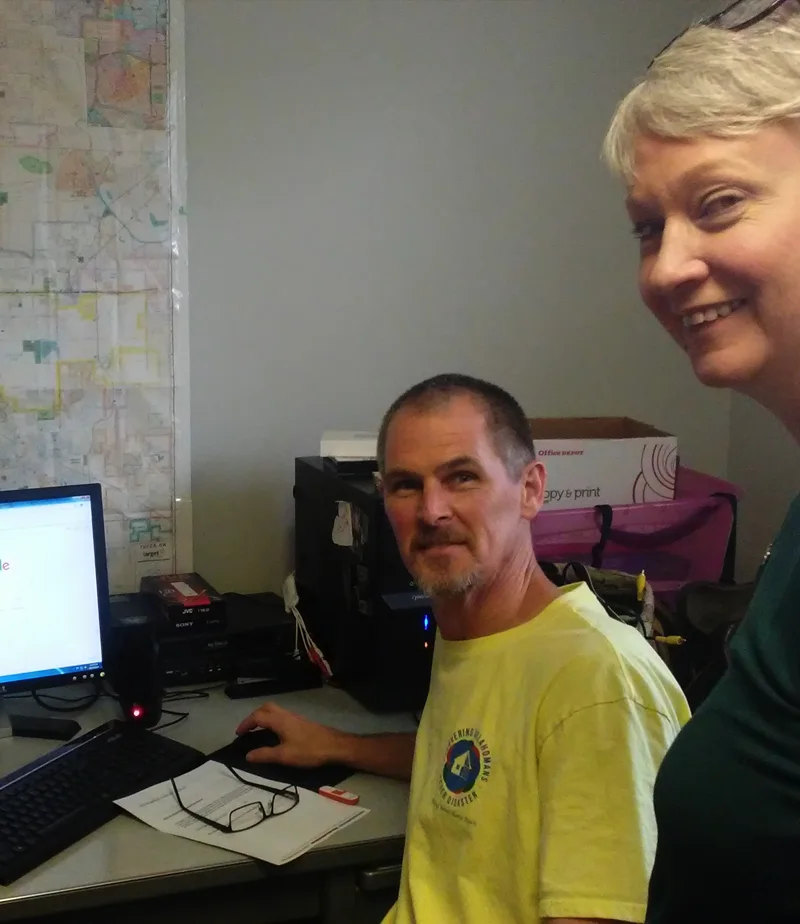 In the few weeks immediately after a disaster volunteers are needed to answer the OKVOAD helplines. Volunteers field calls from disaster survivors and enter information into a database that tracks who needs help and what kind of help they need. This is a short-term volunteer opportunity and can be done from anywhere in the country as it only requires a phone and a computer with internet connection.
Contact Us
Join us on the
disaster road